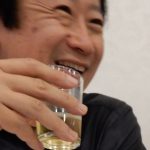 Professor, Faculty of Environment and Information Studies, Keio University
Associate Director, Auto-ID Labratory Japan
5322 Endo Fujisawa-shi Kanagawa-ken 232-0882, Japan
Email: mitsugi@keio.jp
Telephone : +81-3-3516-0620
1985 Nagoya University, Aerospace Engineering Department BS
1987 Tokyo University, Graduate School of Aerospace Engineering Department MS
1991 Colorado University, Graduate School of Aerospace Engineering Department
1996 Tokyo University Graduate School of Aerospace Engineering Department, Ph.D
1987 Nippon Telegraph and Telephone Company, Radio Systems Laboratory Satellite Communication System Department
2004 NTT Communications, Research Faculty in Keio University Graduate School of Media and Governance
2008 Associate Professor, Faculty of Environment and Information Studies, Keio University
2016 Professor, Faculty of Environment and Information Studies, Keio University
Professional Memberships: IEEE, IEICE, JSME
Associate Editor, IEEE Internet of Things Journal (2016-)
Associate Editor, IEEE Transactions on Automation Science and Engineering (2016-)
Associate Editor, IEEE Journal of RFID (2017-)
Associate Editor, IEEE Virtual Journal of RFID(2013-)
Chairman, Japan Ministry of internal affairs and information, UHF RFID system working group (2015~2018)
Japan Aerospace Exploration Agency, external researcher(2011-2014)
IEICE APCC 2015,(Kyoto) General Secretary
IEEE Internet of Things 2015, (Seoul Korea) TPC co-chair
IEEE Transactions of Automation Science, Special Issue on Internet of Things, Associate Editor (2016)
IEEE RFID-TA 2015 (Tokyo) TPC co-chair
IEEE RFID 2015 (San Diego) TPC Track Chair
IEEE RFID 2014, Technical Program Sensors Track Chair
Internet of Things 2010, Technical Program Co-Chair
IEEE RFID 2010 Communications Protocol Track Chair
IEEE Wireless Communication Magazine Guest Editor for Special Issue for Internet of Things
Jin Mitsugi, Shigeru Yonemura, Takehiro Yokoishi,"Reliable and swift device discovery in consolidated IP and ZigBee home networks ", IEICE Trans-B, Vo.E96-B, No.07, (2013)
Jin Mitsugi, Yuusuke Kawakita, "Efficient Frequency Sharing of Baseband and Subcarrier Coding UHF RFID Systems", IEICE Trans. Commu. Vol.E92-B, No.12, pp.3974-3802, (2009)
Jin Mitsugi, Shigeya Suzuki, Hisakazu Hada, Tatsuya Inaba, "Latest development of network RFID", IEICE Communications Magazine, no.7, (2008), pp.30-40.
Jin Mitsugi, Osamu Tokumasu, "Practical method for UHF RFID interrogation area measurement using Battery Assisted Passive Tag", IEICE TRANSACTIONS on Communications Vol.E91-B No.4 pp.1047-105, (2008)
Jin Mitsugi, Kazuhide Ando, Yumi Senbokuya, Akira Meguro, "Deployment Analysis of Large Space Antenna Using Flexible Multibody Dynamics Simulation", Acta Astronautica, vol.47, no.1, pp.19-26, (2000).
Jin Mitsugi. "Comparative Analysis of Deployable Truss Structures for Mesh Antenna Reflectors", AIAA Journal, Vol. 36, No. 8 (1998), pp. 1546-1548.
Jin Mitsugi,"Direct Strain Measure for Large Displacement Analyses on Hinge Connected Beam Structures", Computers & Structures, vol.64, no.1-4, (1997), pp.509-517.
Jin Mitsugi,'Direct Strain Measure for Large Deformation Analyses on Beam Structures',AIAA Journal, vol.33, no.10, (1995), pp.1934- 1939.
Jin Mitsugi,"Static Analysis of Cable Networks and their Supporting Structures", Computers and Structures, Vol.51, no.1, (1994), pp.47-56.
Jin Mitsugi, "Traversing Singularities in Nonlinear Anlyses on Cable Network Structures", Transactions of the Japan Society of Mechanical Engineers Series B, 60 (571), pp.867-874, (1994). 
Jin Mitsugi, Tetsuo Yasaka,"Deployable Modular Mesh Antenna and its Surface Adjustment", International Journal of Space Structures, vol.8, no.1/2, (1993), pp.53-61.
Jin Mitsugi, Tetsuo Yasaka,"Nonlinear Static and Dynamic Analysis Method of Cable Structures", AIAA Journal, vol.29, no.1, (1991), pp.150-152.
Jin Mitsugi, Tetsuo Yasaka, Koryo Miura,"Shape Control of the Tension Truss Antenna", AIAA Journal, vol.28, no.2, (1990),pp.316-322.