Multisubcarrier Backscatter Communications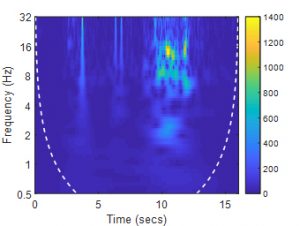 Passive backscatter communications are extensively used in Radar and RFID. Because of the inherent low complexity and low power requirement in the sensor side, backscatter communication can be conveniently used in wireless and low power or even batteryless sensing. We are currently working on the perfectly synchronized concurrent sensor data collection with multi-carrier backscatter communications technology. 
RFID Interrogation Filtering
In commercial deployment of UHF RFID system, the adjustment of interrogator power and the antenna location, orientation to accomplish sufficient reading while we don't read unnecessary tags incurs a heavy burden. Interrogation Zone Filtering is a posterior logical filtering of RFID reading events to choose the reading events inside the designated reading zone. We make use of multichannel backscatter phase measurements and cluster analysis. 
Muliticode Filtering and Collection Platform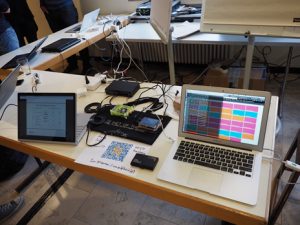 Barcode Fingerprinting

Lifecycle Information Management of Personally Fabricated Products